LAST UPDATE: March 04, 2011

Reopening of the drumshop at The Rock Palace,
The Hague, April 17, 2004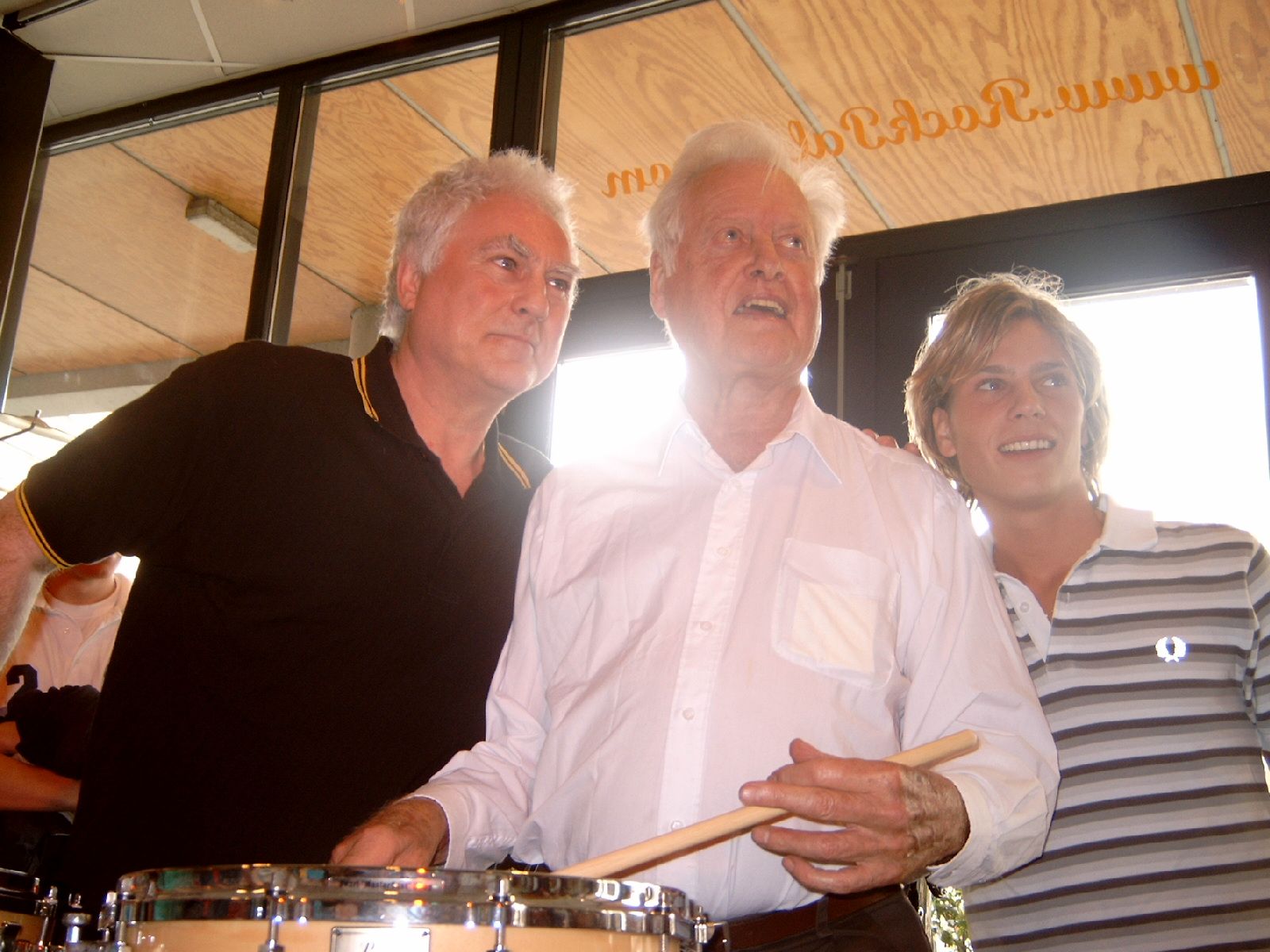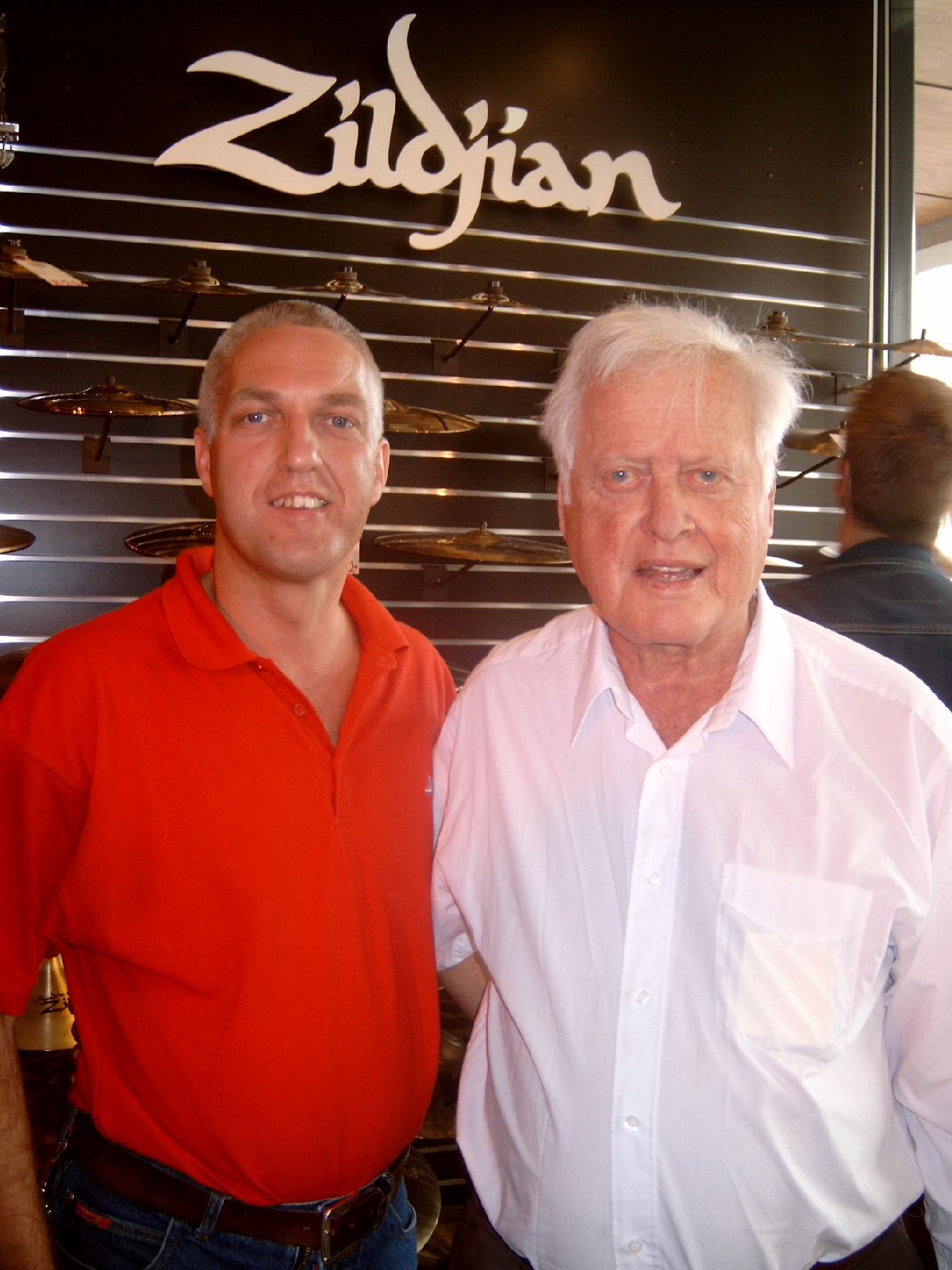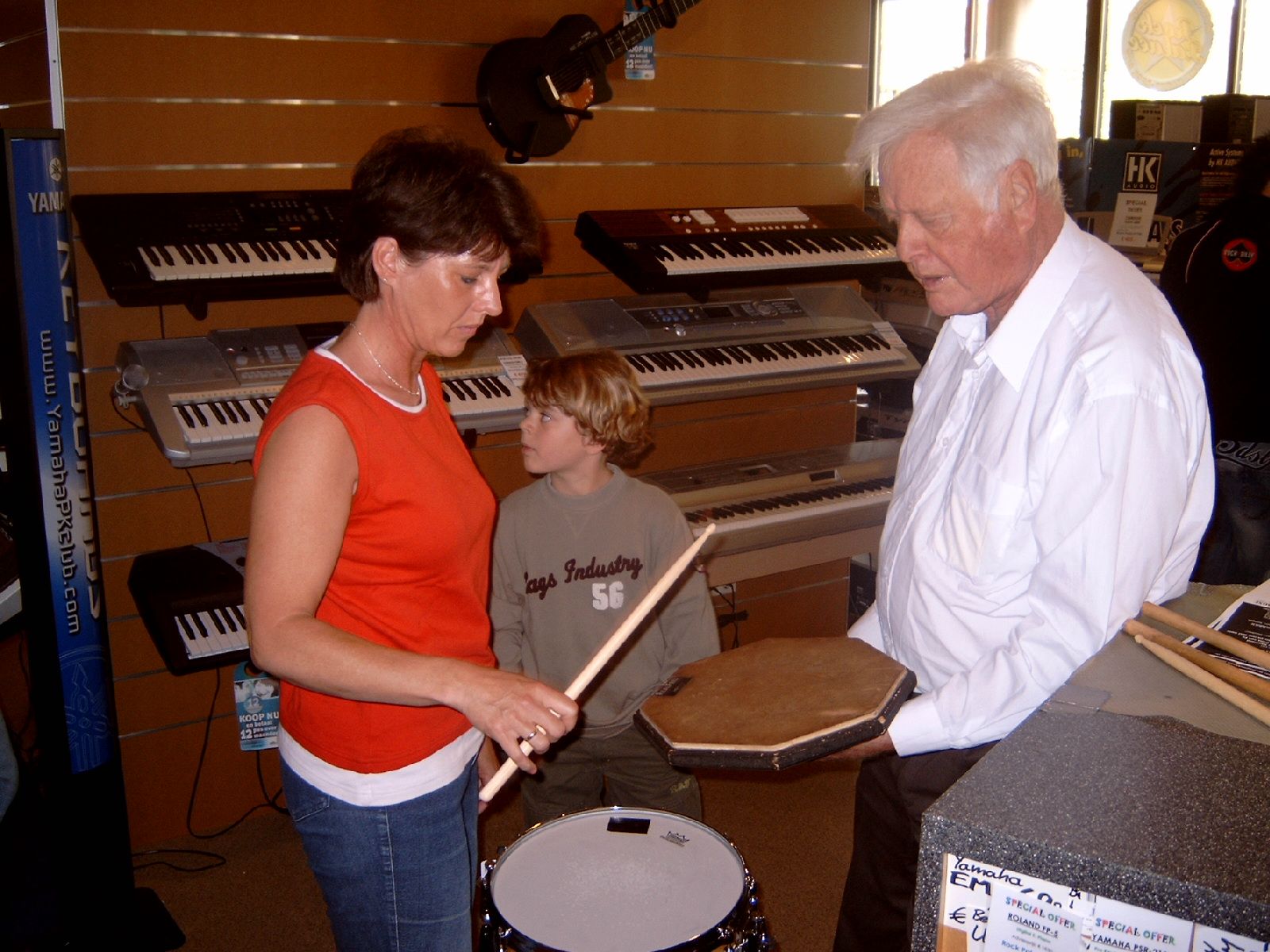 On April 17, 2004 I attended the re-opening of the drumshop at the Rock Palace shop, The Hague. For this occasion Cesar Zuiderwijk attended his own shop and was accompagnied by the well known 84 year old drummer Jim Chapin and Di-rect drummer Jamie Westland. After an mini-clinic by Jim about the Moeller drumstick method of about 30 minutes the two drummers were introduced by Golden Earring drummer and music shop co-owner Cesar Zuiderwijk. (He started Rock Palace way back in 1985 together with Rinus Gerritsen) Together they performed a few minutes on snare-drums and then Cesar declared the shop to be open again. Of course this was just a formality but about 100 interested people had great fun. Some visitors came for the drum clinics, others did come for Di-rect drummer Jamie. Jim Chapin was very friendly as always and gave information to drummers as well as non-drummers. He clearly becomes old now as his body sometimes doesn't want what this lively man wants but he still is a hell of a drummer!
On a separate stage there was an demonstration with Roland digital drums.
Please note: drummer Jim Chapin has passed away in the meantime. This page is dedicated to this great drummer and friendly person.